SYRUP
PITTED
WHAT'S YOUR DATING STYLE?
*Ask us about bulk and wholesale pricing available now!*
WHY SHOULD YOU DATE
JOOLIES PALM TREE CANDY?
They're a natural source of energy packed with fiber and nutrients like potassium and magnesium.
1
They're naturally sweet low glycemic index fresh fruit with no added flavors, sugar, or processing.
2
They're 100% organic, sustainably sourced and kept to the highest quality standards recognized around the world.
3
We bring you the freshest, perfectly sweet organic Medjool dates that California has to offer.
Our mission is to help snackers everywhere celebrate this California superfruit! Previously misunderstood and hiding in the shadows, our always fresh never dried organic medjool dates are hand-picked from nature and deserve a little spotlight.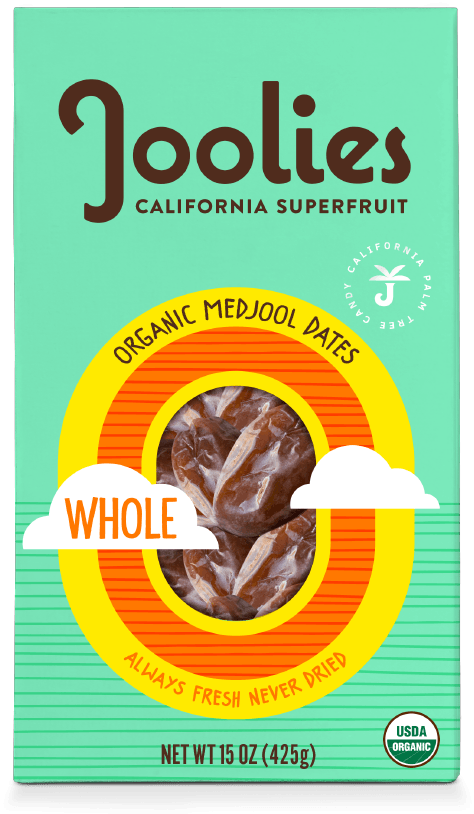 We've ditched the out-dated plastic box for a shareable tray made from recycled material. Slide open and snack happily!
We are the farmer and guarantee the entire journey of our organic fruit is handled with care: from first pluck off our palms to your palms. Our family farm has grown medjool dates for nearly two decades in the Coachella Valley region of California, bringing the perfect trifecta of sun, soil and water.
WHY JOOLIES?