Ugglies - 2lb Medjool Dates
2 POUNDS OF DELICIOUS 'UGGLIES' – What? It's just a little imperfection; These Medjool dates may be 'ugly', but they still carry the same benefits as our regular ones and taste great too; This gift size box makes a great treat to stock the pantry for bigger families, or to supply special events like weddings, parties or for the holiday season; So ugly, they're perfect for baking
WHY ARE JOOLIES DATES SO GOOD AND GOOD FOR YOU? – Our premium-quality, organic dates are soft, chewy, and taste like sweet caramels; These fresh fruits are meaty, high in fiber, packed full of potassium, and are a great source to boost natural energy
GROWN IN CALIFORNIA AND CERTIFIED HEALTHY – Our gluten-free, non-GMO vegan fruits are naturally grown and handpicked in the Coachella Valley of southern CA; They're paleo-friendly and have the following certifications – USDA organic, Kosher, Halal, glyphosate residue free
JOOLIES SNACK HACKS – Sick of craving high-sugar snacks? Do you want a fresh fruit alternative that's tasty and healthy? Try pairing our dates with nut butter as a delicious snack, or add it to your salad, ice cream, cookies, salted nut mixes, oatmeal, fruit platters, smoothies, and more
SUSTAINABLE BUSINESS PRACTICES TO SUPPORT A HEALTHY PLANET – Our products are packaged in eco-friendly boxes made from recycled paperboard; In accordance of the Climate Collaborative, we use less plastic too; Our carbon footprint is small because we do all of our growing and business out of one location; Purchase these dates today to support your health system with a healthy treat
Product FAQ
Nutritional Info
What's in a date?
✔ cholesterol-Free
✔ sodium-free
✔ low-calorie
✔ gluten-free
While they may look dried, our fresh organic dates are just a little wrinkled from all that time in the sun! In fact, they're fresh and juicy and nothing like prunes… or raisins. Dates are naturally sweet with no added sugar and a low glycemic index; these babies have more potassium than a banana! Plus, they're a great source of dietary fiber. If you haven't dated, it's time you started.
*Bulk and wholesale pricing available now!
ASK US
Customer Reviews
Write a Review
Ask a Question
Filter Reviews:
Ugglies
dates
price
shipping
snack
favorite
tasting
order
Oops - secret
gosh
12/30/2021
Marc S.

United States
Ugglies are Beautiful!
The ugglies are not bad looking at all! They have a wonderful soft texture and are bursting with fresh date flavor. I don't think they're going to stay in their box very long.
12/16/2021
Andrea D.

United States
The Best!
Excellent dates and excellent delivery service.
12/01/2021
Kelsey S.

United States
2 lbs box
Fast shipping and good product!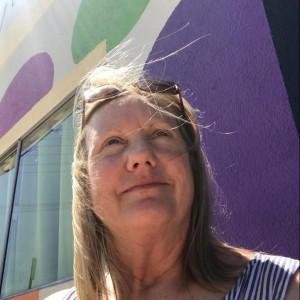 ED
11/29/2021
Elaine D.

United States
Worth every penny
Love, love, love these! They have pits, but easy to discard. I think these are a tiny bit more moist than the snack box dates and maybe having the pit still in place has something to do with that. A 2 lb. box is not "too much", even for (single) me who likes to have them on hand to snack on.
11/11/2021
Robert J.

United States